TheeLipDoctor University: Freshman Year Dermal Fillers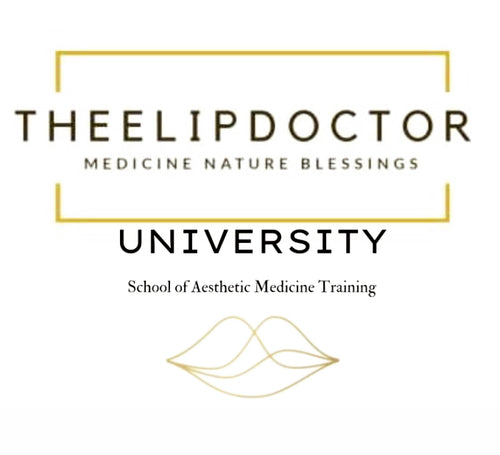 TheeLipDoctor University: Freshman Year Dermal Fillers
This fundamental course will go through the basics of a dermal filler. It is an in depth introductory webinar which covers the history, dosages, effects, complications, and treatable areas. your pre- treatment consultation which is paramount will be covered in detail.
This course is designed to help improve your chair-side skill-set and improve your ability to master and comfort patients and their results.
TheeLipDoctor shares her proven techniques that helped elevate her Spa practice.

Freshman Year Syllabus:
-History of Filler.
-Types of facial depression and deficits. 
-Lip filler placement and dosage.
-Nasolabial treatment, placement and dosage.
*All courses are subject to be rescheduled if changed due to COVID-19 travel restrictions*

*Auxilary attendees must be approved.*
-Attendee is responsible for purchasing supplies and product from our office.
-No out-sourced product is allowed for hands-on training.


If the attendee does not reschedule course dates within 5 days of the course, all payments are forfeited by attendee.

Contact info is listed below:

Cancellation requests must be submitted via email to suen.tld@gmail.com.
Do Not contact Dr. Bell personally

In the event that course prices increase, the payee will be responsible for any additional charges and fees.

We will assist you with rescheduling course dates within a year of purchase.

No extensions will be granted
Hands On Dates:

Hands On Dates:

December 13, 2022
December 14, 2022
January 10, 2023
January 11, 2023
January 24, 2023
January 25, 2023
February 17,2023
February 18, 2023
March 7, 2023
March 8, 2023
March 28, 2023
March 29, 2023
April 11, 2023
April 12, 2023
April 25, 2023
April 26, 2023
May 16, 2023
May 17, 2023
June 13, 2023
June 17, 2023
June 27, 2023
June 28, 2023